Portable DMR Walkie Talkie
Brand : LISHENG / YSHON / MOHANTON
Product origin : CHINA
Delivery time : 3-30DAYS
Supply capacity : 30000PCS/MONTH
Digital Mobile Radio(DMR) is an open digital radio standard produced by European Telecommunication Standards Institute(ETSI). Being capable of voice, data and a range of others features and applications in conventional and trunking mode. It maximizes the use of spectrum resources. In a great degree, its competitive price is preferred by the users who like digital technique. Its analog + digital modes supply users a buffer stage to transfer from analog to digital radio mode. Our portable DMR walkie talkie DM-R358 already get highly reputation from all over the world, its stable performance, and compatible with MOTOROLA will supply you more choices, should it interest your markets, contact us now. Below is more functions and features:
portable DMR walkie talkie DM-R358 functions and features:
Ÿ○ Three modes: analog mode, digital mode, analog & digital mode
Ÿ○ 32 Channels
Ÿ○ SMS
○Ÿ Alone Work
Ÿ○ Single Call / Group Call / All Call
○Ÿ Talk Around
○Ÿ Privacy Talk
○Ÿ VOX
○Ÿ Programmable Side Key
Ÿ○ Tail Tone Elimination
○Ÿ Scan / Priority Scan
○Ÿ Kinds of Alert Tone
Ÿ○ Voice Announcement
○Ÿ DTMF
○Ÿ Dual Mode: Digital / Analog
○Ÿ IP54 / IP67(Optional)
Ÿ○ High Capacity Battery 2000mAh
○Ÿ Direct Mode and Repeater Mode
○Ÿ Remote Killed / Remote Revive
Ÿ○ Recorder(Optional)
Etc.
portable DMR walkie talkie DM-R358 Technical Specification:
General

Frequency Range

136-174/350-390/400-470/450-520

Channel Capacity

2 group

Frequency Spacing

Analog: 25/12.5KHz, digital:12.5/6.25KH

Working Voltage

7.4V

battery capacity

2000mAh Li-poly battery

Frequency Stability

±1.5ppm

Antenna Impedance

50Ω

Dimension (L×W×H)

129*61*33mm

Weight (including Antenna and Battery)

285g with battery/antenna

Digital vocoder type

AMBE++

Transmitter(ETSI EN 300 086 standard testing)

Output power

5W/4W/1W; 7W(Optional)

FM Modulation

11kφF3Eat 12.5khz

16kφF3Eat 5khz

4FSK digital modulation

12.5KHz Data only: 76φFXD

12.5KHz Data & Voice: 7K6φFXW

Spurious Emission

-36dBm<1GHz

-30dBm>1GHz

Modulation Limiting

±2.5KHz at 12.5KHz

±5.0KHz at 25KHz

FM Hum&Noise

40dB@ 12.5khz

45dB@ 25KHz

Adjacent channel power

60dB @ 12.5khz

70dB @ 20/25KHz

Audio response

+1 - -3dB

Audio Distortion

≤5%

Frequency Stability

±1.5ppm

Receiver

Sensitivity(Analog)

0.2μV(12dB SINAD)

Sensitivity(Digital)

0.3μV/BER5%

Selectivity

60dB@ 12.5KHz/ 70dB @ 25KHz

Intermodulation

65dB @ 12.5/20/25KHz

SNR

40dB @ 12.5KHz

45dB @ 25KHz

Conducted Spurious Emission

-57 dBm

Rated Audio Power Output

1W

Rated Audio Distortion

≤5%
portable DMR walkie talkie DM-R358 Standard Accessories:
| | |
| --- | --- |
| Li-ion Battery Pack(2000mAh) | 1pc |
| Power Supply | 1pc |
| Desk-top Charger | 1pc |
| Antenna | 1pc |
| Belt Clip | 1pc |
| Hand Strap | 1pc |
| User Manual | 1pc |
Transportation for portable DMR walkie talkie DM-R358:
1. Transportation by Express, Air, Ocean.
2. We accept single or combine shipment.
Know more about Lisheng:
Thank you for visiting Lisheng(Fujian) Communications Co,.Ltd, We are a professional two way radio manufacturer since 1993, our main products include analog radios, digital DMR/DPMR two way radios, PoC equipment, CB radios, etc.
We support OEM/ODM !
Our advantages below:
1. More than 20 years experience in two way radio developing and producing.
2. There are 25 professional engineers in development. Three of them have 21 years experience in two way radio lines.
3. Factory price, competitive in your market.
4. The best service. Customers are 100% satisfied with our products and service.
5. 5 production lines guarantee 100% in time shipment.
We're 100% sure that you any enquiry will get quick and high efficiency response. Our high quality and favorable price radios will be your good choice!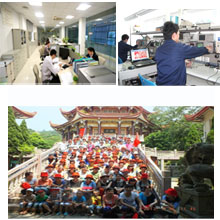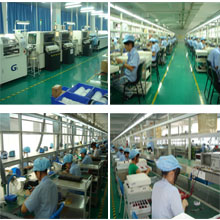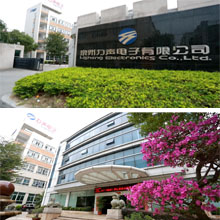 Please feel free to give your inquiry in the form below.